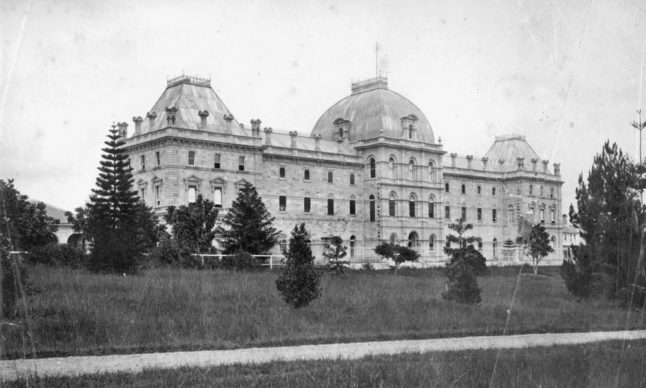 2A George St, Brisbane City QLD 4000, Australia

Public tours 1pm, 2pm, 3pm & 4pm from Monday to Friday (except Public Holidays). On days that the Parliament is sitting, one tour is available which commences at 2pm.

07 3553 6000
Queensland Parliament House
Updated 14  April 2021:
School group tours and seminars are now reopened and permitted with size limits based on current social distancing requirements;
Public tours have resumed and are limited to 15 people per group.
The public gallery will reopen on sitting days, although capacity will be limited to 30 persons (excluding school groups in the side galleries).
Visit Parliament House and take a free guided tour of one of Queensland's most beautiful and historically significant buildings. A visit to Queensland Parliament allows you to experience the grandeur of Queensland's first and foremost public building. Built in 1868, the building is still home to Australia's only unicameral state Parliament. The interior has been beautifully restored and showcases Queensland's history as shaped by the governments and laws made in Parliament.
On sitting days, it is possible to observe the Parliament in session from the public gallery.
Queensland Parliament also now opens the heritage Strangers' Dining Room to the public every Friday. Traditionally used as a dining room for Members of Parliament to host guests, Sometimes Strangers' is the perfect location for those wanting to experience heritage fine dining. Bookings can be made via function.bookings@parliament.qld.gov.au or on 3553 6377.