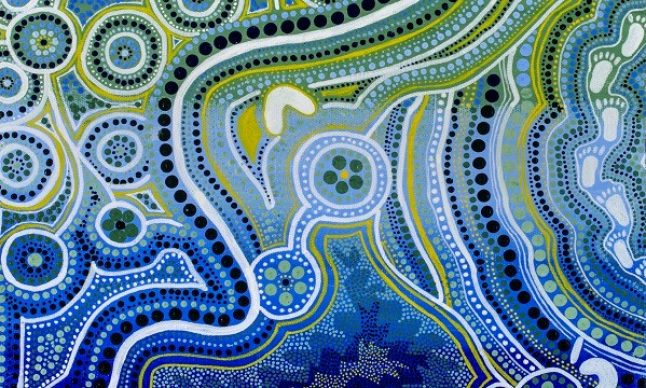 Our stories and designs
New exhibition at Logan Art Gallery.
An exhibition of recent works by local Aboriginal and Torres Strait Islander artists; Kyra Mancktelow, Casey Coolwell, Jessica Skeen-McKinnon, Sally Terare, Sylvia Nakachi, Cara Shields and Kim Williams. Curated by Amanda Hayman.
Gallery open: Tuesday to Saturday, 10 am - 5  pm
Image: Kyra Mancktelow, 
Through our journey 
(detail), 2018, acrylic on canvas. Logan Art Collection.