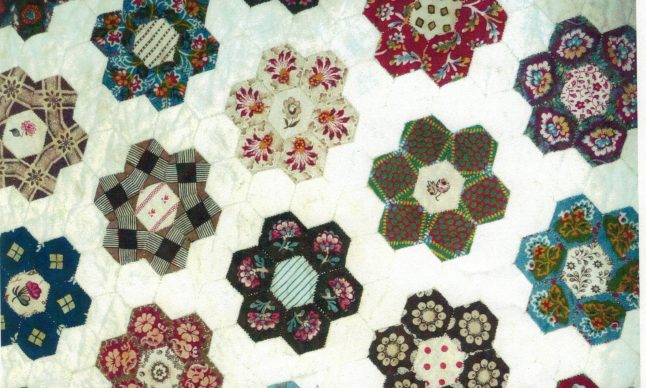 Miegunyah House Museum, 35 Jordan Terrace, Bowen Hills QLD, Australia

19th October 2019 - 27th November 2019

10:30 am - 3:00 pm

07 3252 2979

Admission charges apply
Quilt exhibition at Miegunyah
Hexagon quilts are highlighted in this new exhibition.
The Queensland Women's Historical Association (QWHA) has partnered with quilter, Gail Chalker, to exhibit some quilts that have been made as part of a challenge using hexagonal patterns. Gail was inspired to make hexagon quilts after seeing some of the significant quilts in the QWHA's collection.
To complement Gail Chalker's exhibition, the Miegunyah hexagon quilts will be displayed and it will be an opportunity for visitors to see some of their most treasured textiles. The
Page Quilt 
(1821) and the 
Lawless Quilt 
(1839) are rarely on display and will be brought out for this special exhibition.
Miegunyah House is open Wednesday 10.30 am - 3.00 pm and Saturday and Sunday 10.30 am - 4.00 pm.
Image:
Page Quilt
(1821), courtesy of QWHA